Intro:
Waterproof Brushless DC Motor 5062 IP68 Sensorless motor 160KV 12S 24V for Direct Drive Propeller Efoil
Features:
KV:160KV
Max Volts:12S
Rated voltage:24V
No-load current:<

 

1A
Maximum load current:30A
Rated power :500W
Motor dimension: 50*62mm
Thrust :5KG
Current:12A
Hole distance:φ 35
Screw holes:4×M4
Waterproof Level :IP68
Motor wire: 12AWG
What is Advantages of Flipsky  brushless dc motor 5062 :
Applying high thermal conductive material into the vacuum glue sealing coil for waterproof treatment, which can protect the copper wire and silicon steel sheet from seawater corrosion effectively.

Adopting special stainless steel bearing and lubricating grease. Salt spray test can reach 144 hours.

 The upper and lower positions of the magnets have the rings to lock the magnets and prevent the magnet from falling off.

The motor shaft is made of 316 stainless steel, which can work in seawater for a long time.

 The solder joints of the motor leads are potted inside the motor, which can meet the 200m suppression test.
Waterproof Brushless DC Motor 5062 Diagram: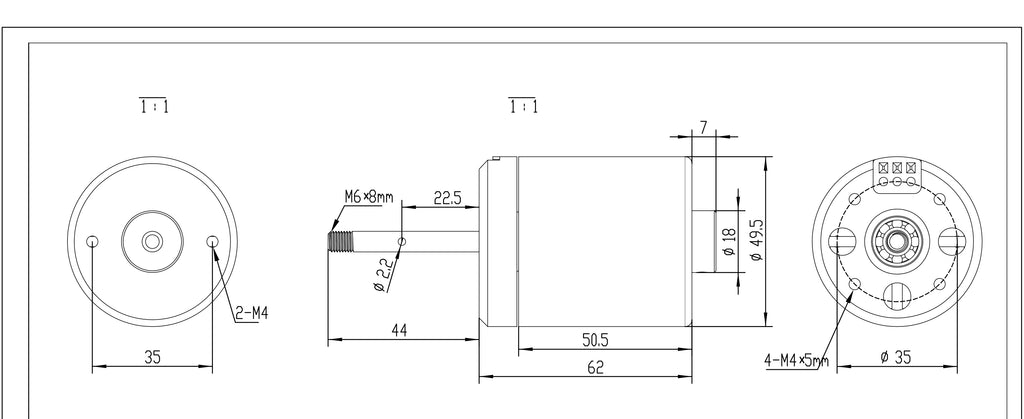 More Other Electric Skateboard Motor