Intro:
Electric Skateboard Remote Controller VX1 2.4Ghz 3 speed modes with indication lights Cruise Control rechargeable 
Features
2.4Ghz band width
Support 3 speed modes
Support cruise control mode
Remote and E-skateboard power indication lights
Support checking remote battery volume
Comfort touch: ABS+Rubber painting surface
Rechargeable Li-ion Battery
Wrist strap
VX1 Remote comes with Receiver 
Kindly Reminder !
1.Please carefully check following receiver connection diagram corresponding with different FSESC, wrong cable collection in reciver side will cause the receiver burned. 
2. The variants (for VESC4/ for VESC6 / For Non VESC) only differenciate on reciver cables , the remote is the same one. 
3. When you choose UART mode connection for VX1 remote receiver, pls do connection after your programming in VESC tool. Or else , it will influence programming. And In UART mode, there is no need to do adjust for remote. 
Receiver Connection Diagram
For Single V4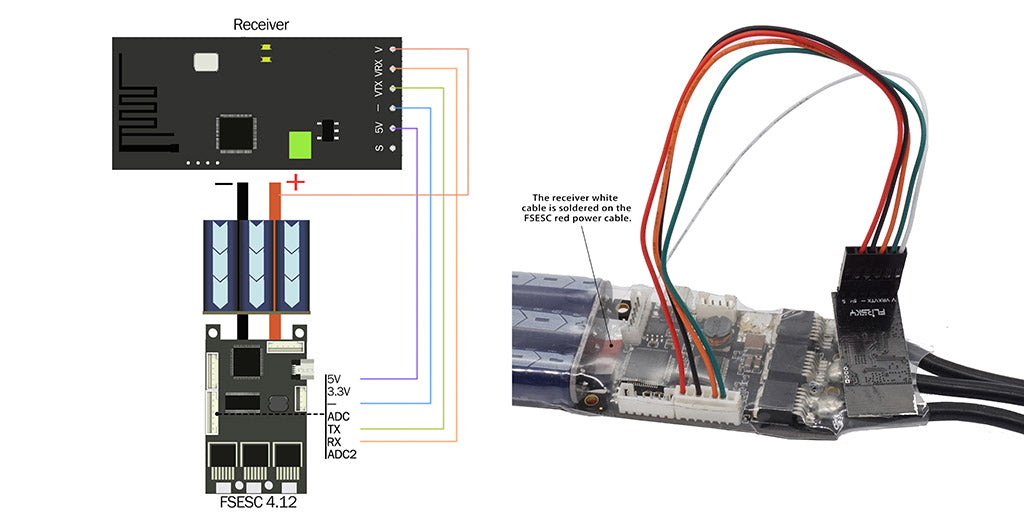 For Dual FSESC4.20: Both hook up with bluetooth and remote receiver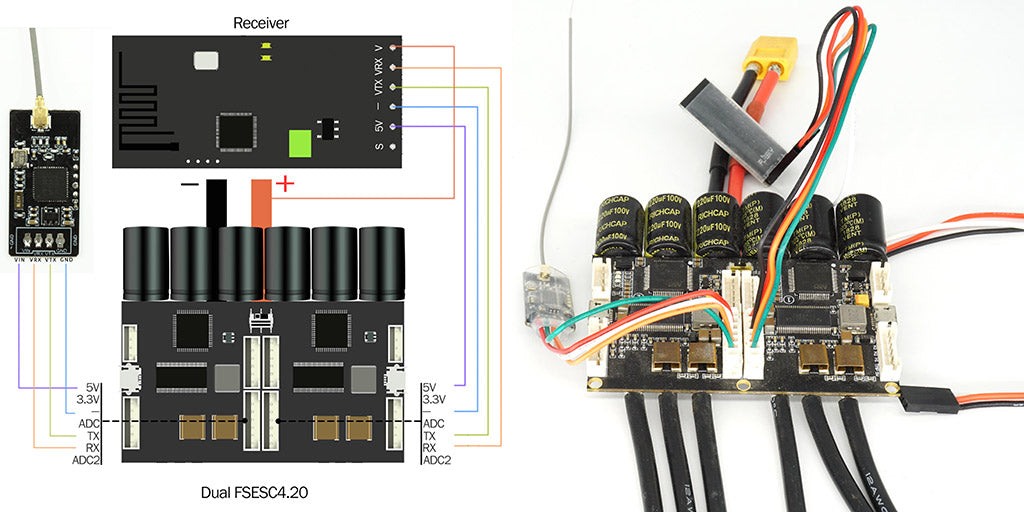 For Single V6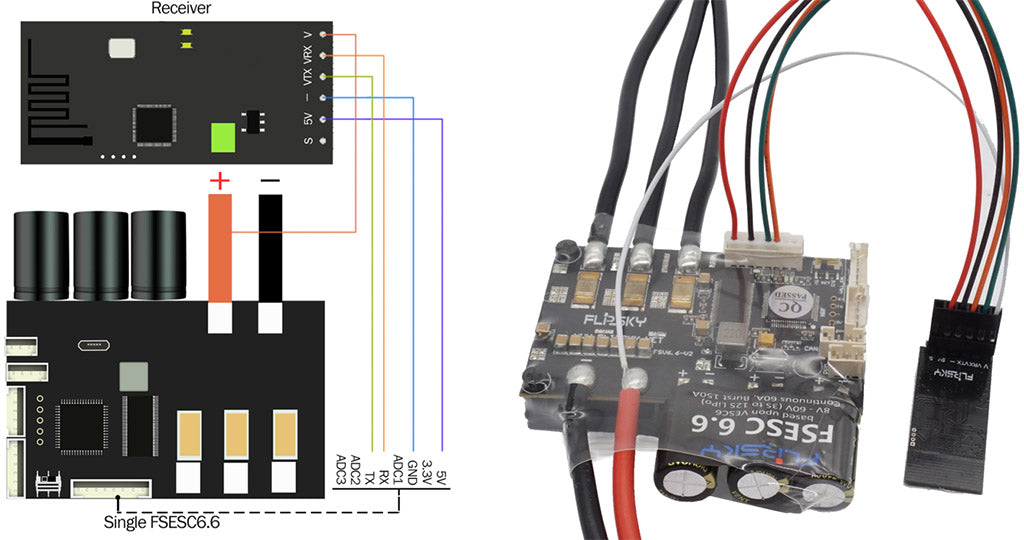 For Dual FSESC6.6 Plus : both hook up with bluetooth and remote receiver

For PPM mode(or Non VESC )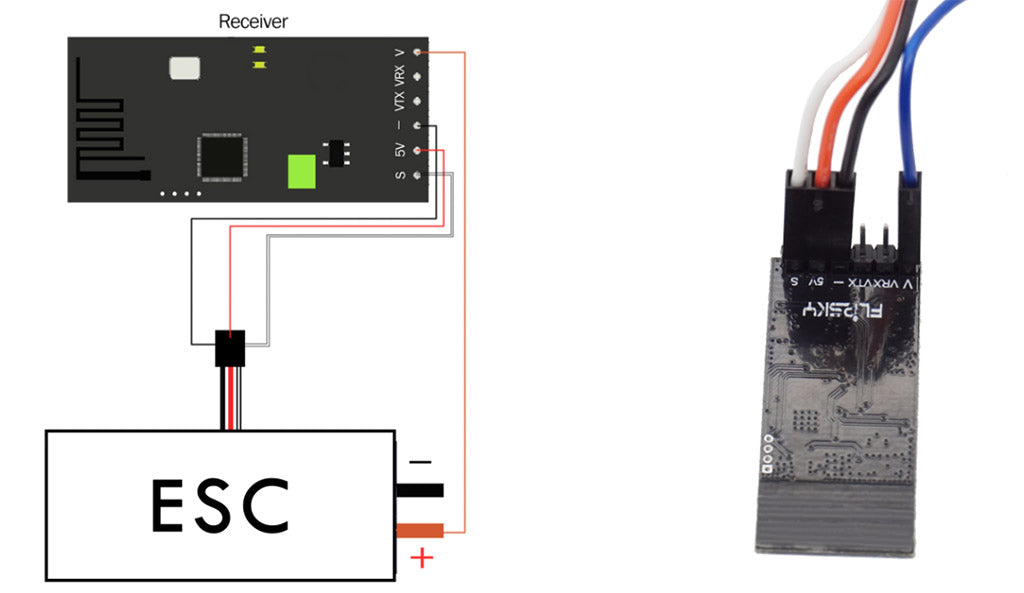 Manual:VX1_Remote_VX1_product_manual_-20190316.pdf