Intro:
Flipsky Electric Skateboard Motor 6354  Sensorless control 190KV 2450W 12S 7Nm Belt Motor Battle Hardened for Electric ,Vehicle,the shaft and pulley is optional ,which is widely used in electric  vehicle
Spec
Max Power: 2450 Watts
Max Current: 65 Amps
Max Volts: 12S 
Max Torque:

 7Nm

Motor Resistance: 0.053Ohm 

Recommend ESC: 3-12S 50A 
Weight: 1.23 lb / 0.56 kg
The motor length:54mm
The motor diameter: 63mm
Shaft diameter: 10mm D Shaft ,24mm length/8mm Round-short shaft,24mm

 

length

/8mm Round-long shaft,30mm 

length

Motor Wire: 320mm silicone 12AWG wire with 4.0mm Gold Bullet Connector Male.

Wire configuration:

Blue = A
Black = B
Yellow = C 

BLDC Motor
The number of pole: 14
Reference Information:
The screws used for the motor are M4 metric bolts. Using our motor mounts, we recommend using M4 Socket Cap bolts.
Screws to mount the motor are not included with the motor.
Difference Long Shaft and Short shaft :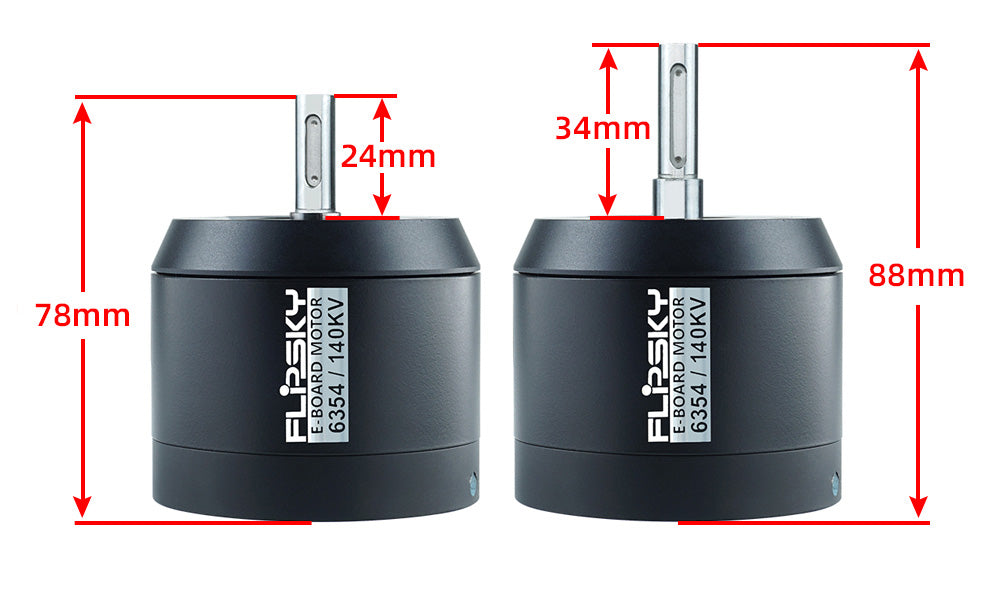 More Detail: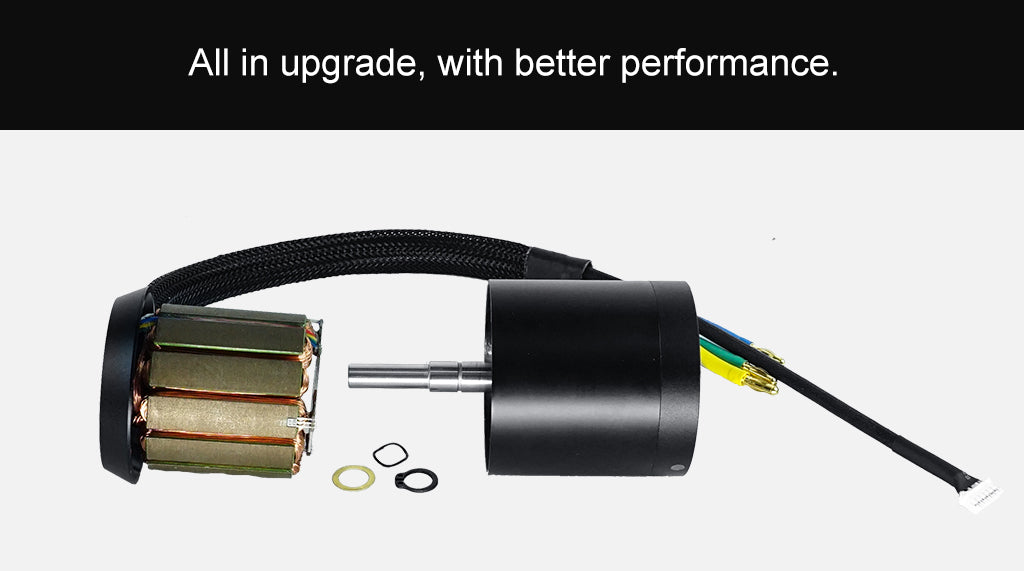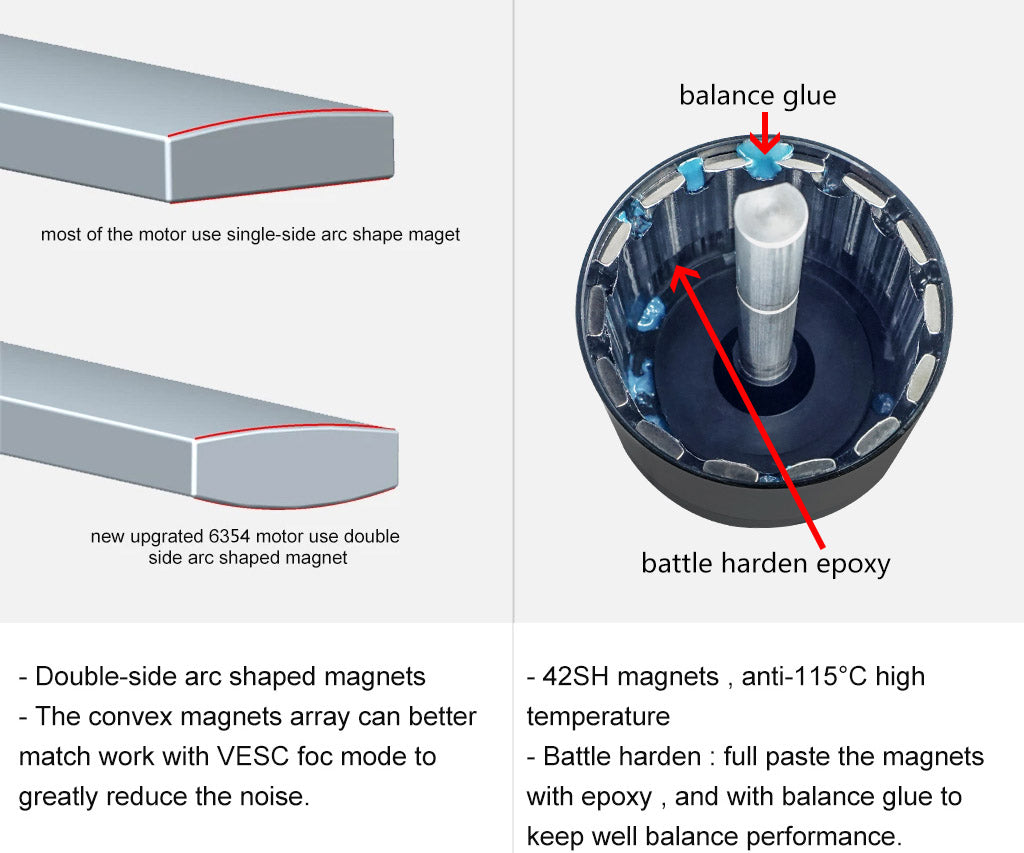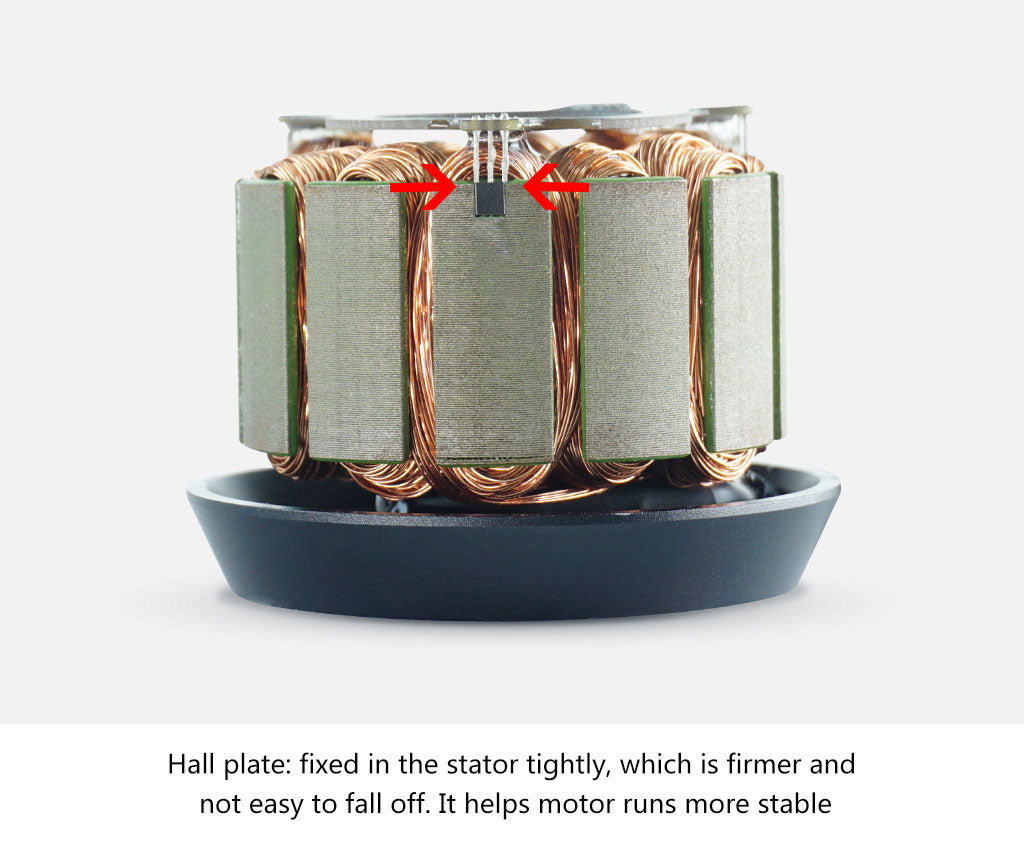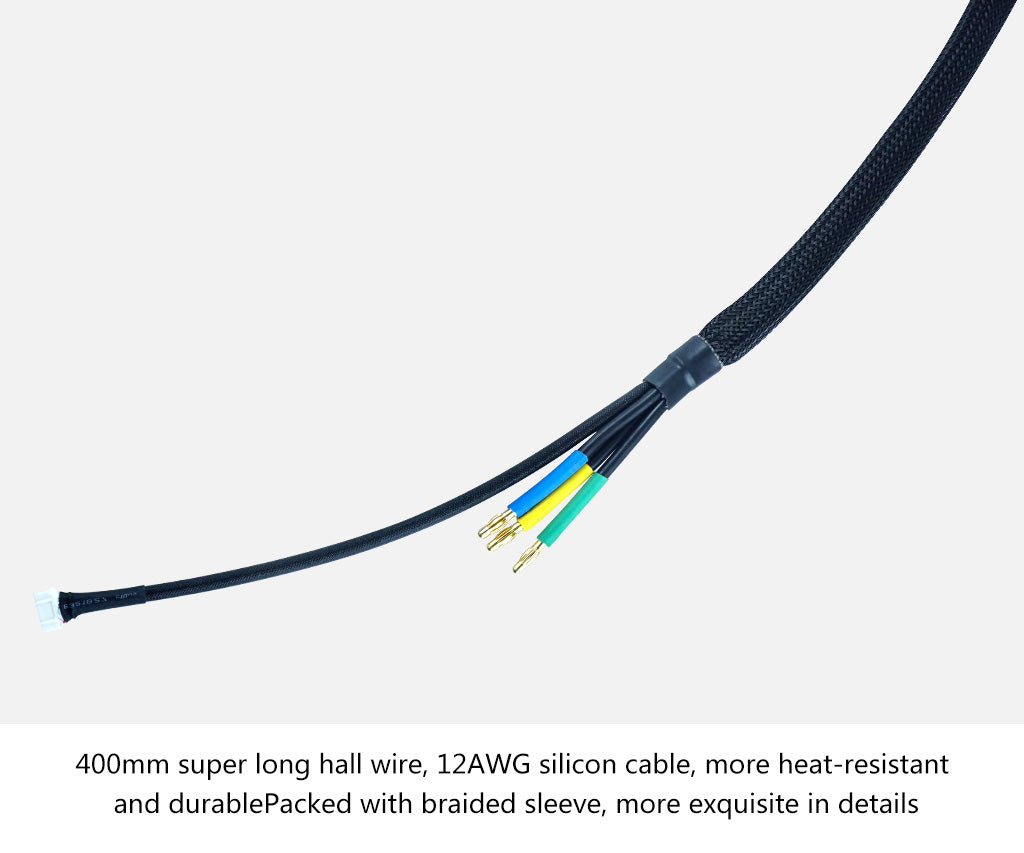 10MM D Shaft Brushless DC Motor 6354  Diagram: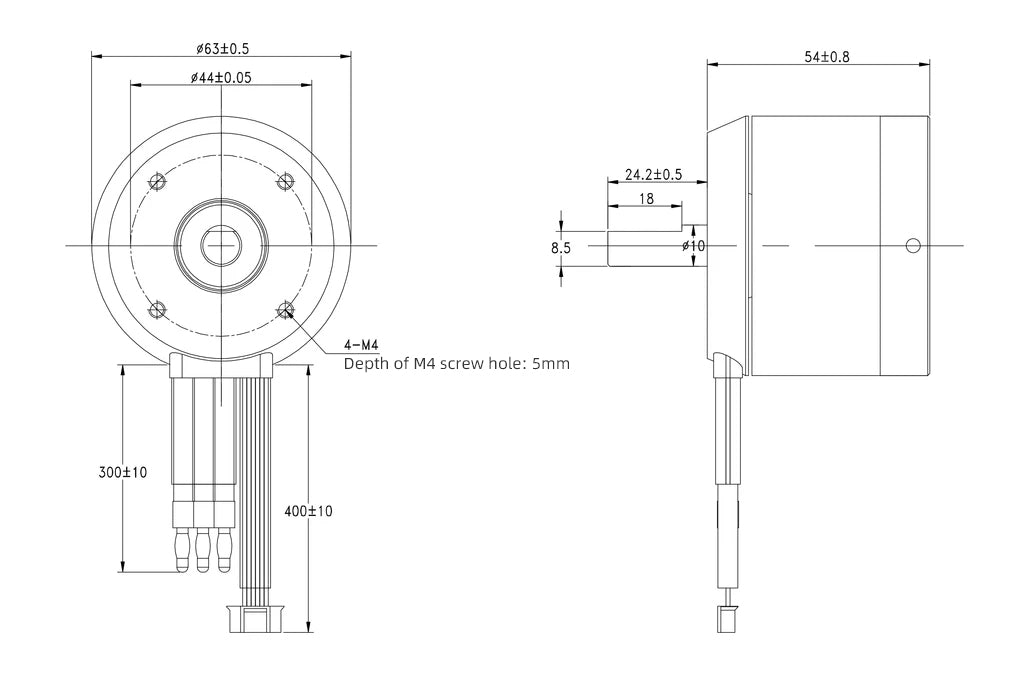 8MM Round-Short Shaft Brushless DC Motor 6354  Diagram:

8MM Round-Long Shaft Brushless DC Motor 6354  Diagram: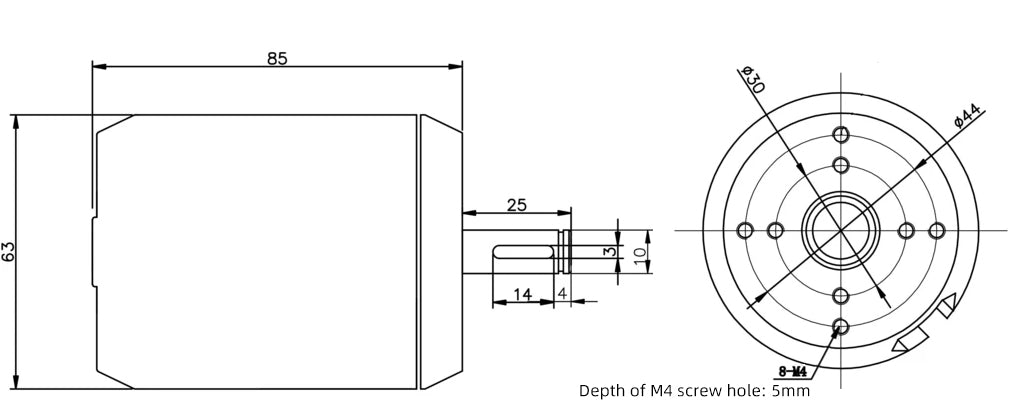 flipsky dual electric skateboard motor 6354 +Dual FSESC 4 2 +Cloud wheel testing on the road video